What is a doula?
What's a doula do, you ask? A doula is often mistaken with a midwife or referred to as a birth coach, childbirth educator, or pregnancy concierge. This is an incomplete definition. A doula is an assistant, but there are many different types of doulas. Read more about Antepartum, Birth, and Postpartum Doulas.
There are dozens of doula training organizations. Not all doulas are created equally. 
It's important to ask questions when determining if the doula you'd like to hire may fit your expectations and is the right fit for you!
Studies have shown that having a doula as a member of the birth team decreases
As professional birth doulas, we focus on bringing peace to your environment and spirit during this incredible transformation. We aim to help you understand what you may be feeling, where you may be in your labor, and providing a strategy for endurance – AND we're there every step of the way!
Our doulas offer the following services:
What to Expect when You're Expecting with NLB
ON CALL SUPPORT
No matter when you become a client, we're just a phone call away. Our pro doulas are highly responsive to your questions whether you're 12 weeks or 42!
PRENATAL VISITS
Meet with your doula in the comfort of your home or in the primary home office. We'll help you prepare for birth and parenting with 1-3 home visits. Our doulas build relationships with you throughout pregnancy. We learn your ideal birth plan and how we might help best.
EDUCATION
You'll receive access to our ever-developing web-based client portal packed with NEED TO KNOWS. You'll also receive complimentary access to the amazing Evidence-Based Birth® eCourse. Every pregnancy and birther is different and care should be tailored as such. With a 15-20 year gap of research to practice, it's imperative families know what the best evidence-based practices for labor and birth. And you've just hit the Easy Button.
BACK UP DOULA
Hey, we're scouts! We like to be prepared. We'll contract a primary back up doula just for YOU. And you'll have the opportunity to meet your back up doula at the labor practice prenatal visit so you can feel safe with a familiar face.
LABOR DAY
Our doulas offer massage, counter pressure, acupressure, aromatherapy, rebozo, and movement to help you have a more comfortable labor. We'll suggest positions to progress dilation and descent and help families decide the best time to head to the hospital. As you transition, we provide continuity of care from home to hospital and convert the medical setting to a homier environment.
POSTPARTUM VISITS
You may be wondering, "WHAT NOW?" You're likely going to have questions coming home with a baby for the first time. We've got you covered! Our doulas help you get a great start with breastfeeding and parenting with a home visit and on-call phone support.
We are blessed and honored to be chosen to support families in their journey. We love what we do and want to help you love it too!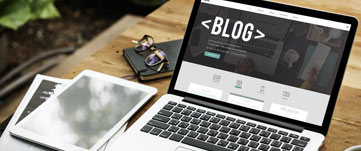 Articles & Blogs
Want to be a doula? Here is a resource to find training or other Worcester doulas or Boston Doulas.