Providing Safe, Discreet Service So You Can Focus On Your Newborn!
Placental encapsulation involves ingesting the placenta after it has been steamed, dehydrated, ground, and placed into shelf-stable supplement pills. Some new moms consume this placenta pill in order to impart numerous health benefits. New mothers may be concerned that after birth they won't have enough energy, won't produce enough breastmilk, or may even suffer from postpartum depression. Eating your placenta in the form of a simple capsule may help all of that, and may even decreasing bleeding and speeding healing. 
Expectant mothers who have tried placenta encapsulation have reported tremendous benefits, including:
• Increased release of the hormone oxytocin, which helps the uterus return to normal size and encourages bonding with the infant
• Increase in CRH, a stress-reducing hormone
• Decrease in postpartum depression levels
• Restoration of iron levels in the blood
• Increase in milk production
Have you heard Placenta Capsules "caused" GBS infection in a newborn?
Yes, we did too! Read our official response to the single CDC case report.
We offer choice in prep location; both in-home and in-office placenta encapsulation.
Our placenta encapsulation services offer our clients the greatest flexibility of choice. In our experience, most choose not to have it processed at their homes, but what's important is a woman's choice in the matter.
New mothers choosing to encapsulate placenta with New Life Blessings may choose Steam/Traditional Chinese Medicine or Raw Processing, Vegan or flavored gelatin capsules, smoothies, placenta tincture, placenta chocolates, placenta prints and more!
We love to pamper our clients, so be sure you're going to receive a box packed with added surprises!
If you feel that placenta encapsulation is right for you, our doulas can provide more information or help you decide the right procedure for your needs.
Over 350 families served… and counting!
Placenta Encapsulation Preparation is available in the client's home or in the practitioner's office at a stainless steel prep station designated for encapsulation with disinfection, sterilization and a Certified Sterile Supervisor for onsite processing. Additional gifts include:
Beautiful Tree of Life Pendant
Umbilical Heart Keepsake
Booklet with dosage, storage, postpartum care tips, resources, and recipes!
Surprise gift for mom & baby
Standard Fee starting at $250* includes pick-up & delivery in service area
*additional placenta services and additional travel fee outside standard service area are available
Interested in a reservation? Fill out the form below and we'll get you a copy as soon as possible!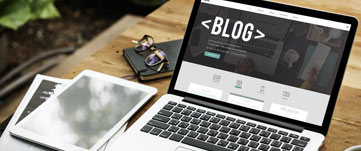 Reviews & Articles
Pharmaceutical companies have no stake in your placenta encapsulation, so there is very little research available. Small studies are available, but some new research is in the works. Consequently, there are more reviews and articles available below.
https://experiment.com/u/DKKnUQ
The information on this page has not been evaluated by the Food and Drug Administration. The services offered by New Life Blessings are not clinical, pharmaceutical, or intended to diagnose or treat any condition. Families who choose to utilize the services on this page take full responsibility of their own health and for researching and using the remedies.